Winton is the gateway to numerous outback adventures.
Plan your trip early and come explore the outback – all 901,574km2 of it!
It's big, it's diverse and it's welcoming, with local characters ready to have a yarn, crack a cold one and show you what the outback spirit is all about.
The journey is all part of your outback adventure, with multi-day drive journeys connecting the beach with Outback Queensland's bush. Think taking road trips like you used to, with the whole family glued to the ever-changing scenery as it passes by your windows rather than the screen on your smartphone. Whether you choose to drive from Brisbane to Birdsville or experience the scenery from Cunnamulla to Karumba first-hand, you'll find there's no shortage of unforgettable experiences awaiting you on a journey to the heart of Australia.
Visit www.outbackqueensland.com.au/ for all the deets and start dreaming!
Rangelands Outback camp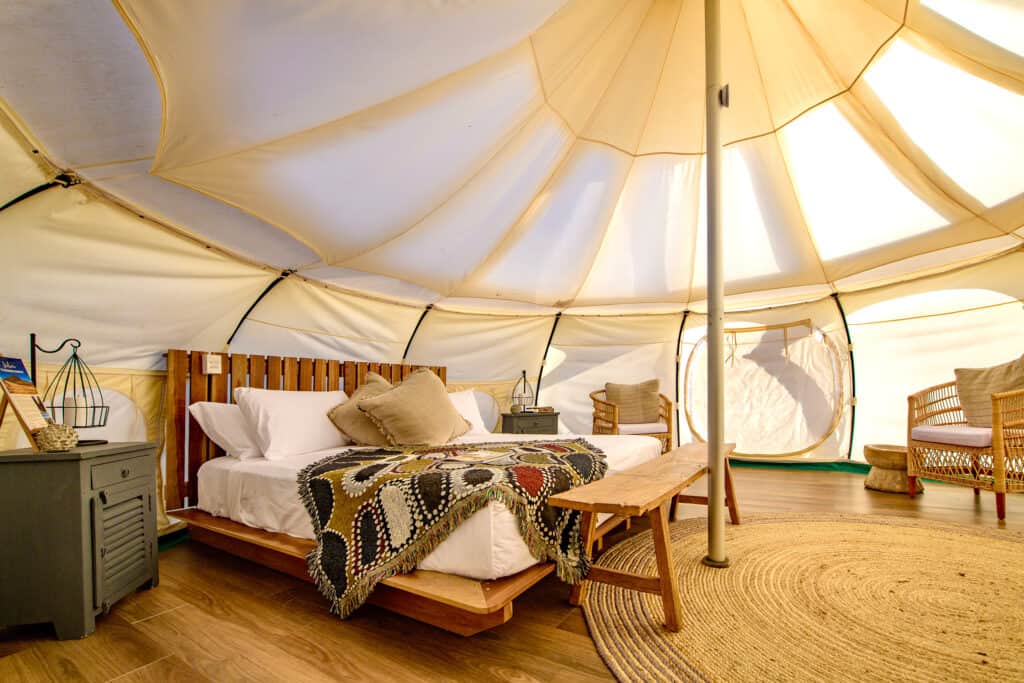 Rangelands Outback Camp is remote, located on top of a jump up or mesa on a working cattle property only 15 minutes from the town of Winton.
0411 884 499
North Gregory Hotel & Caravan Park
67 Elderslie St, Winton
P (07) 4657 0647
E info@northgregoryhotel.com
www.northgregoryhotel.com
The Australian Hotel
70 Elderslie St, Winton
P (07) 4657 1214
(Hotel Rooms with shared amenities)
www.australianhotelwinton.com.au
Email:info@wintontours.com.au
Banjo's Holiday Units
64 Manuka St, Winton
P (07) 4657 1213
E banjosunits@hotmail.com
(Unit Style accommodation)
Boulder Opal Motor Inn
16 Elderslie St Winton
P (07) 4657 1211
www.boulderopalmotorinn.com.au
Middleton Hotel
Winton-Boulia Road
P (07) 4657 3980
Matilda Motel
20 Oondooroo St, Winton
P (07) 4657 1433
E  matildamotel@hotmail.com.au
Outback Motel
95 Elderslie Street, Winton
P (07) 4657 1422
E info@wintonoutbackmotel.com
Tattersalls Hotel and Van Park
78 Elderslie St
P 07 4657 1309
E tattersalls_hotel@hotmail.com
Winton Wanderers Caravan Park
Landsborough Hwy
P 0456 354 975
E wintonwanderers@hotmail.com
If you have any trouble finding a room or for further information please contact Winton Visitor Information Centre on 1300 665 115 or contact them via their website.
Near By
An official partner of the festival, Bus Queensland coach services operate from Brisbane to Mount Isa and return, with a stop in Winton.
To help you plan your travel, refer here for the Bus Queensland Timetables BNE-ISA and ISA-BNE.
Tickets on Bus Queensland can be booked online at 
www.busqldoutback.com.au/book-now
or by calling 1300 287 537
Opalton Bush Park and Corfield Camping Sites
Located 80km north of Winton, Corfield is a small town with a pub and camping ground with a lot of character. The town has a population of just 10!
Bladensburg National Park
17km south-west of Winton Spectacular views from flat-topped mesas and plateaus, residual sandstone ranges, vast grassland plains and river flats provide the backdrop to a rich history at Bladensburg National Park.
www.nprsr.qld.gov.au/parks/bladensburg
Ayrshire Downs Caravan and Camping
Located 58km from Winton. No facilities. Must be fully self-sufficient.
Landsborough Highway
P 0447 764 979
https://www.hipcamp.com/queensland/ayrshire-downs-near-winton/ayrshire-downs-caravan-camping
Oondooroo Station
Corfield Creek Road
P 0459 493 934
Located 30km from town. Grassed sites. Shower and toilet.